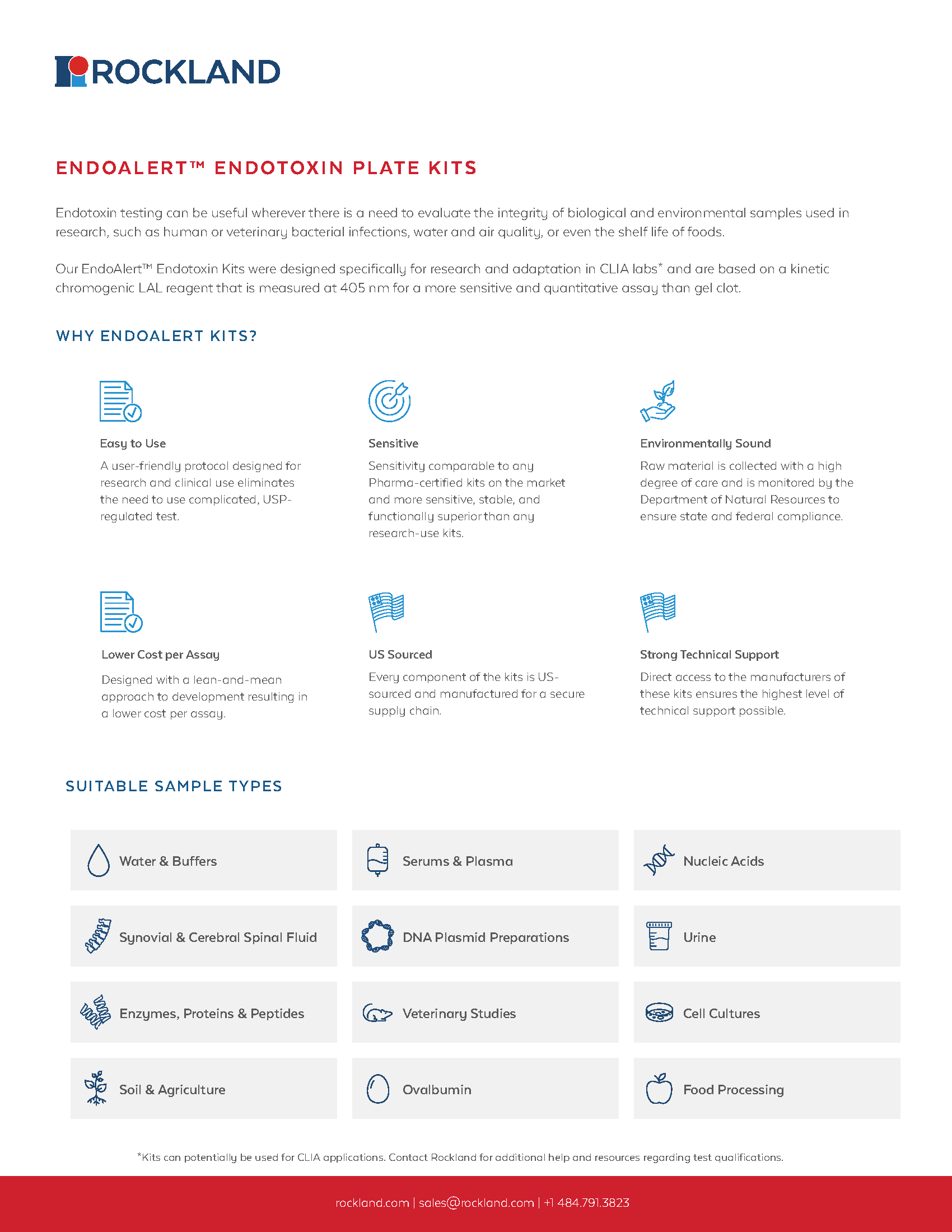 Endotoxin testing can be useful wherever there is a need to evaluate the integrity of biological and environmental samples used in research, such as human or veterinary bacterial infections, water and air quality, or even the shelf life of foods.
Our EndoAlert™ Endotoxin Kits were designed specifically for research and adaptation in CLIA labs and are based on a kinetic chromogenic LAL reagent that is measured at 405 nm for a more sensitive and quantitative assay than gel clot.
Download our flyer to learn more.