Diagnostics
Rockland is a multi-faceted company serving as a CRO and CMO to the in vitro diagnostic, agricultural, veterinary, and environmental sectors of the diagnostic community. Our core competences and experience is central in our ability to provide critical reagents, raw materials, and custom services from concept to manufacture.
From Concept to Manufacture
Rockland provides critical reagents during assay development so as the prototype immunoassay moves to production-scale, our bulk reagents are validated and approved for manufacturing runs. We take on the role of a complete solutions provider, offering custom services, raw materials, and assay development—all with the goal of moving your concept to manufacturing then the marketplace.
Concept
Biomarker discovery
Cell line development
Recombinant protein & peptide synthesis
Antigen & antibody development
Development
Assay development
Conjugation & dye labeling
Antibody pairing
Process-specific reagent development
Animal serum
Prototype assays
Validation
LOB, LOD, & LOQ
Stability studies
Lineariity & spike recovery
Interfering substances
Human factors testing
Manufacture
Scalability
Product-specific formulations
Cell line storage
Custom fill & finish
Bulk quantities
Critical Reagents for In Vitro Diagnostic Assays
Diluents, Buffers, & Blocking Reagents:
Reduce non-specific antibody binding and background signals to increase the sensitivity of your assay with diluents, buffers and blocking reagents from Rockland. Our critical reagents are proven to maintain the physiological conditions of your assay and decrease the severity of effects from the analyte matrix.
Browse Reagents
Blood Products:
Whole Blood, Serum & Plasma
+ Optimized for use as positive and negative controls and for evaluating matrix effects and spike recovery assessments

+ Low temperature processing techniques are used to ensure high complement activity while maintaining low cytotoxicity when used in compliment fixation tests
Complement
+ Prepared from healthy, non-medicated animals using very large pools to minimize lot-to-lot variability
+ Often used in conjunction with Sheep RBCs and Anti-Sheep RBC products
Red Blood Cells
+ Aseptically collected and prepared-to-order from our on-site vivarium
+ Our anti-RBC antibodies are also avaialable for sequesterng and agglutinating red blood cells, preventing interference in your assay
Browse Blood Products
Raw Materials for Lateral Flow
Rockland produces and supplies most raw materials needed for a functional lateral flow assays. The antibodies can be labeled with gold, latex, or near-infrared fluorescent dyes. Our diluents and buffers can also help maintain physiological conditions and minimize potential interference from the sample's matrix.
Lateral Flow Assays for Sickle Cell Disease
The long-term availability of reliable antibodies for point-of-care tests is among the biggest challenges for diagnostic companies. Rockland's scalable in-house manufacturing capabilities make us a reliable partner for the supply of these critical reagents to the industry.
Learn more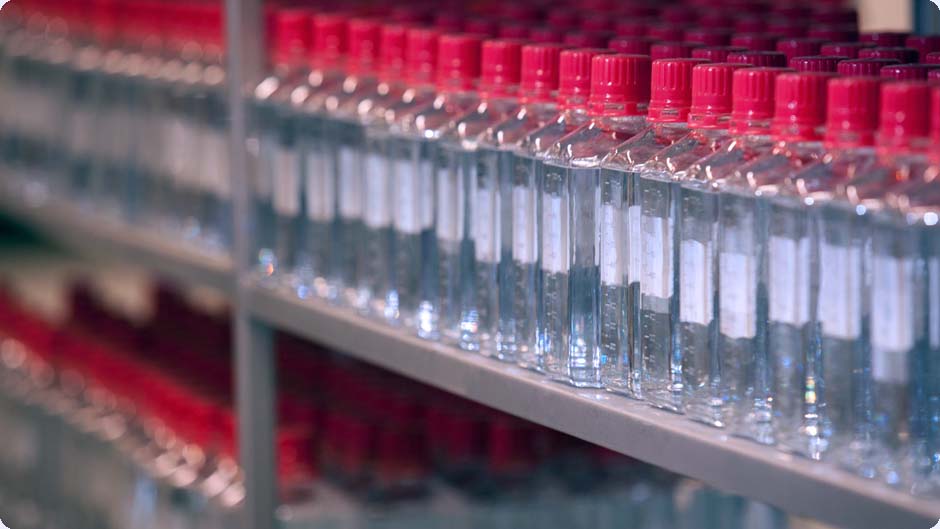 Need reagents in bulk?
Rockland offers custom manufacturing services for producing bulk quantities of the high-quality reagents you need. We can produce antibodies up to gram-scale amounts, buffers and solutions up to thousands of liters, and purified sera proteins up to kilogram quantities. With complete control of the manufacturing process, we can ensure qualified multi-year lots and long-term supply control.
Request a bulk order
Why use Rockland for your diagnostic development?
60+ Years of Experience
Rockland has been a trusted provider of critical reagents and services for over 60 years with expansive experience in all phases of product development
Secure Supply Chain
Every aspect of manufacturing is completed within our US-based facilities with fully traceable manufacturing processes and QA systems
Scalable Manufacturing
Our in-house R&D and manufacturing capabilites allow for lifetime production of small- to large-scale reagents
Full-Service Provider
Novel assays can be created start-to-finish with our antibody and reagent generation and assay development and validation services
On-Site Vivarium
Our vivarium is USDA and TRACES inspected and approved and allows us complete control of the production process
Guaranteed Quality
Our products conform to high quality standards with a flexible quality system that can meet the unique needs of your organization
What our customers are saying
"The reason why we went with them is because they give us not only the product of interest, but they've also helped us solve problems. I would normally reach out to Rockland because of my history working with them and the friendly approach that they have."


Director of Purchasing
Molecular Diagnostics Company
Let's meet to discuss your needs
Schedule a meeting with us to learn how we can help move your diagnostic project forward.
Contact us