Careers
As a Rockland employee, you have the opportunity to make a lasting impact in the life science community—and ultimately, the world. The best part is, you'll work alongside expert scientists and knowledgeable staff that support both your personal and professional growth.
Join our team of dedicated, hard-working professionals and let's achieve success together.
See open positions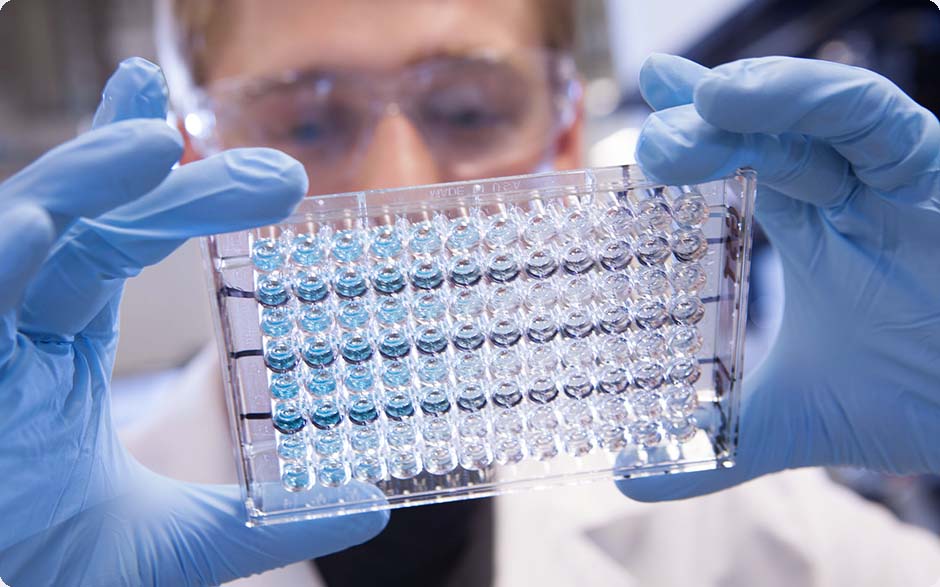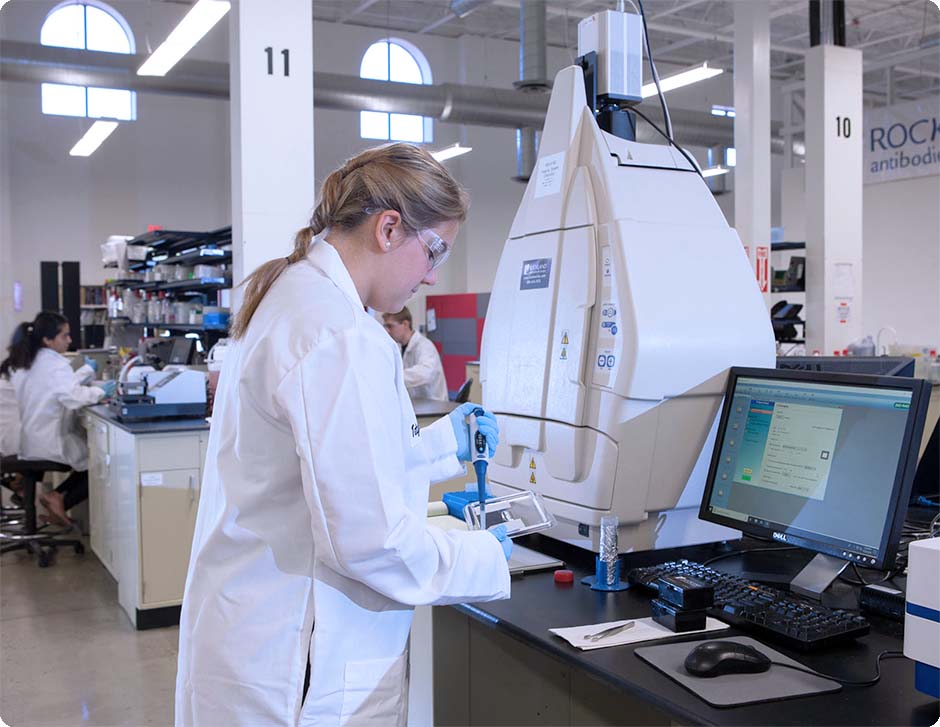 Who We Are
Rockland is a growing, family-owned business that was built from humble beginnings and has since grown—and continues to grow exponentially. Founded by an ambitious scientist and further advanced by his extraordinary wife, Rockland's legacy and multi-generational evolution lends to the versatility and adaptability that has made it into the leading life science reagent and service provider it is today. To work for Rockland is to become a part of that family and to make your mark in its history of success.
Want to learn more about Rockland's incredible history? Subscribe to our emails to be introduced to the people who made it all happen.
Medical, Dental, Vision, & Life
Competitive compensation for medical, dental, and vision as well as 100% employer-paid basic life insurance
401K Match
15% match of employee contributions to Traditional or Roth 401(k) on an annual basis
Health Savings Account
$1,500 funded by Rockland into employee HSAs annually to be used on additional medical expenses
Paid Leave
9 paid holidays and starting at 14 days paid time off for new full-time employees
Employee Assistance Program
Unlimited free phone consultations or referrals to local counselors with up to 3 free sessions through WorkLifeMatters
Flexible Work Arrangements
Remote and hybrid working options as well as compressed work weeks and flexible start times depending on the position
What our employees are saying
"I have had the opportunity to be part of Rockland for the last 8 years. Rockland is passionate about their products and the solutions they offer; because of this we witness success- both inside the organization, and outside. Nothing makes us happier than being part of our co-workers and our client's success stories! This is obtained here at Rockland with flexible work options- work from home, office, hybrid, and/or flexible hours. Each person brings unique strengths to the team. It's an honor to be surrounded by such brilliant minds and advancing life science to foster a better world!"


Carmel Kitchen
Sales Account Manager
What our employees are saying
"Science is my second career. I wasn't sure the reception I would receive coming in as an "older" intern in the summer program, but my concerns were quickly put to rest. Rockland was incredibly welcoming and made me feel like I was right where I was supposed to be. Almost 5 years later, I am thriving and managing my own department. The ability to grow and learn while working with fantastic co-workers and supportive mentors makes me choose Rockland every day."


Lori Buuck
Purifications Manager
What our employees are saying
"Rockland exists to serve researchers, because of this I feel like I'm part of something so much bigger. I have been with Rockland for many years. This isn't just a place to work for awhile but a company where hard work is rewarded with endless opportunities for career advancement. I am able to work a flexible schedule which I absolutely love. Our leadership team is continuously building a culture that separates us from other companies. We celebrate diversity, individuality and flexibility. I am looking forward to what the future holds."


Tabitha Pitre-Ramos
Special Projects Manager
Join Our Team
If you have the right combination of technical know-how and interpersonal communication skills needed to work with scientists around the world, consider a career at Rockland.
See Open Positions