About Us
Established in 1962, Rockland Immunochemicals, Inc. (Rockland) is a global biotechnology company manufacturing leading-edge tools for basic, applied, and clinical research in functional genomics, gene therapy, and drug discovery markets.
Rockland is a privately held company, operating a 60,000 square feet manufacturing facility with antibody and protein production capabilities near Philadelphia, Pennsylvania, USA.
Our reputation is based on our decades of experience, attention to detail, and customer service. We understand and appreciate how our products help solve significant global problems in life science research and take great care to validate our products before they leave our facility. Each lot of every product goes through rigorous quality-control testing and multi-assay validation for consistent, reproducible, and quality results.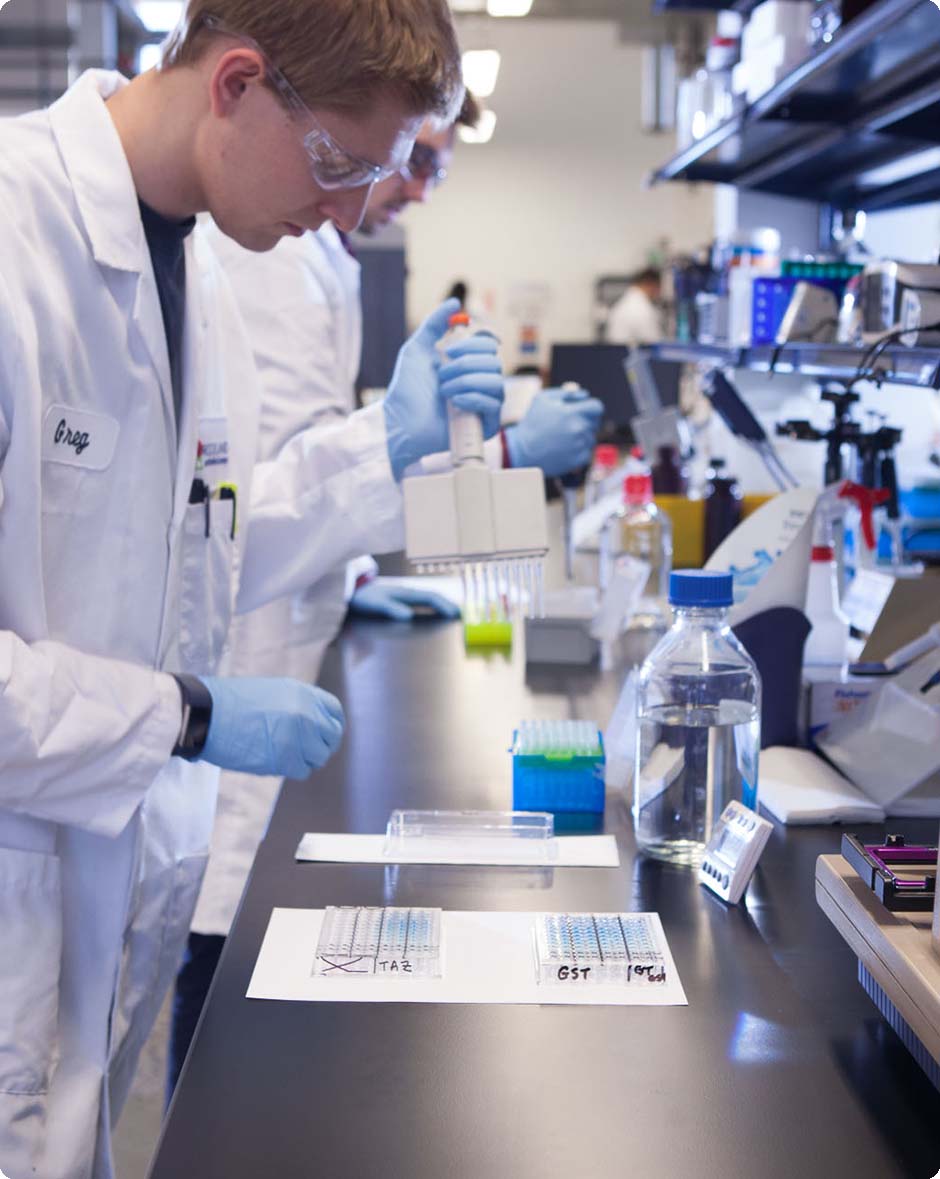 Mission and Vision
Our Vision
To advance life science to foster a better world.
Our Mission
To bring to the world a portfolio of quality products and services that can assist in the detection, quantification, and cure of diseases.
Our Purpose
To make a real and enduring difference in our community by engaging curious people with diverse perspectives and propelling scientific discovery with customers and suppliers.
Rockland's History
We've been busy adding products and services to our offering since 1962. And we continue to look ahead, finding new ways to serve our customers, community, and industry.
1962

| Establishment

James Fendrick Sr. purchases a company in Rockland County, NY. Relocates to PA. "Rockland Farms" provides animals, animal tissue, and blood products.

1984

| Development

Development of secondary antibodies, conjugates, and antibody fragments using methods developed by Dr. Cappel at Cappel Laboratories and Jackson Immunoresearch.

1990

| Polyclonal

Production of polyclonal primary antibodies begins.

1995

| Monoclonal

Building of clean room suites and development of monoclonal antibodies.

2000

| Network

Rockland develops multiple paths to the marketplace including OEM and distributorships.

2004

| Cell Culture

Expansion to cell culture, molecular biology, and solutions production.

2014

| Limerick

Moved production and research to a new facility in Limerick, Pennsylvania.

2017

| Vivarium

Expansion to state-of-the-art vivarium in Pennsylvania.

2022

| antibodies-online.com

Acquisition of antibodies-online.com, a global marketplace for life science reagents.
Animal Welfare
Rockland is committed to the responsible and humane care of animals within our licensed and accredited research facilities.
Join Our Team
Do you have what it takes to be a "Rock"-star? Check out our current openings to see what opportunities are waiting for you!