Emerging Therapeutics
As complex therapeutics continue to emerge, Rockland is leveraging our decades of experience in custom antibody and assay development to support cell, gene, and RNA therapy programs.
For over 60 years, Rockland has generated novel, process-specific antibodies that are used for ADME bioanalytical assays and cellular kinetics. Our custom host cell protein antibodies have successfully quantified contaminants in viral vectors to ensure safety profiles, while our custom anti-idiotypic antibodies are ideal for identifying and confirming cell markers present on the surface of engineered cells. Additionally, our anti-sense oligonucleotide antibodies are developed to chemical modifications for the localization and quantitation of modified backbones that can facilitate antisense oligonucleotide drug technology.
55+ Years of Experience
Rockland has been a trusted provider of critical reagents and services for over 55 years, with expansive knowledge and experience in all phases of product development
Secure Supply Chain
Every aspect of manufacturing is completed with fully traceable manufacturing processes and quality assurance systems
US-based Manufacturing
Our in-house R&D and manufacturing capabilites allow for reproducibility and minimal lot-to-lot variability
Full-Service Provider
Novel assays can be created start-to-finish with our antibody and reagent generation and assay development and validation services
Worldwide Distribution
Our experienced logistics teams are able to distribute small- and large-scale orders accurately and efficiently worldwide
Rigorous Testing
Our products conform to high quality standards with rigorous product testing and multi-validation for quality and consistency
Rockland Partners With JIB
Rockland is proud to partner with the Jefferson Insitute For Bioprocessing (JIB). JIB offers early phase pre-clinical process development, product and technology development and evaluation, analytical, and quality control. This collaboration expands Rocklands offering in bioprocess control strategies, providing quality products and services for cell, gene, and RNA therapies.
Learn More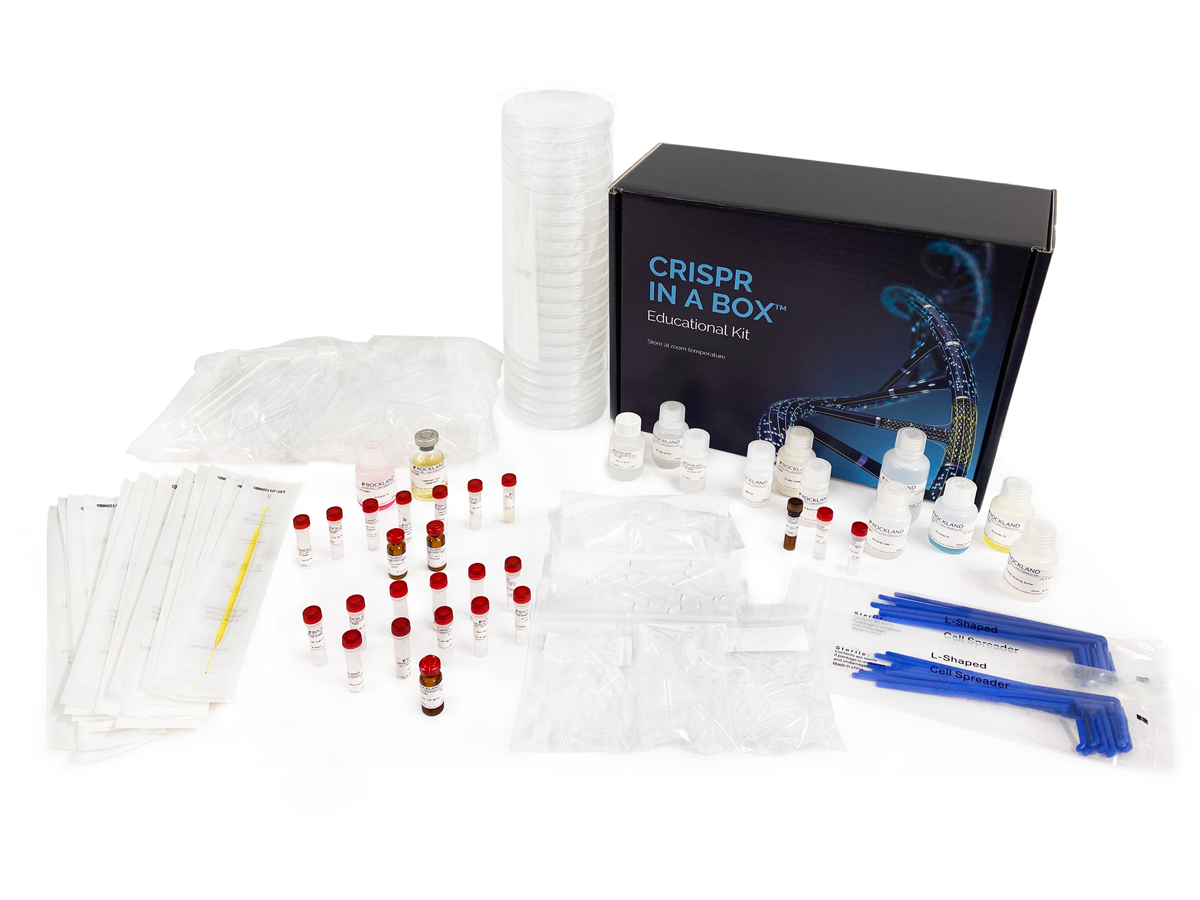 CRISPR in a Box™ Educational Kits
In partnership with the world-renowned gene editing team at ChristianaCare and the experienced instructors from Delaware Technical Community College, Rockland is proud to provide revolutionary CRISPR in a Box™ educational kits to classrooms and life science companies around the world.
Learn More