Custom Monoclonal Antibodies
Hybridomas
Backed by decades of experience, our custom monoclonal antibody production service covers the entire process of generating high-quality, target-specific monoclonal antibodies, including the design and production of the immunogen as well as the production of monoclonal antibodies in mouse, rat, or Armenian hamster.
Our proprietary process is optimized for fast, efficient reagent generation that achieves success against challenging targets through the use of electrofusion technology. With our experience and technology, we are able to find antibodies with the desired binding properties even for those that rarely appear, as the technology generates a large number of clones for us to sample.
Our Custom Monoclonal Antibody Production Service
Our list of services includes antigen consultation, peptide or protein antigen production, antibody generation, antibody purification, and conjugation to reporter molecules such as peroxidase or fluorochromes.
We are experts in generating antibodies specific for post-translational modifications—including phospho-epitopes, acetylation, methylation, hydroxylation, ubiquitinylation, and more—using modified peptides. We also optimize peptide design and synthesis as well as recombinant protein design and preparation.
Each monoclonal antibody project is customized to your specific needs. Our modular service structure can provide some or all parts of the total monoclonal antibody production workflow.


Each project includes:
Immunization Schedules
We'll provide variable immunization schedules and determine usage of any special adjuvants
Pre-Fusion Screening
Our team can recommend a pre-fusion screening based on decades of experience monitoring the antibody-mediated immune response or deliver a pre-bleed antiserum sample (<0.5 mL) to your labs for screening prior to fusion
DuaLISA™ Screening
Our DuaLISA™ (modified ELISA) hybridoma screening in peptide-immunogen based fusions produces highly-specific hybridomas faster than classical ELISA approaches
---
Our Custom Monoclonal Antibody Production Process
Each project is performed in distinct phases, and you decide if and when to initiate each phase.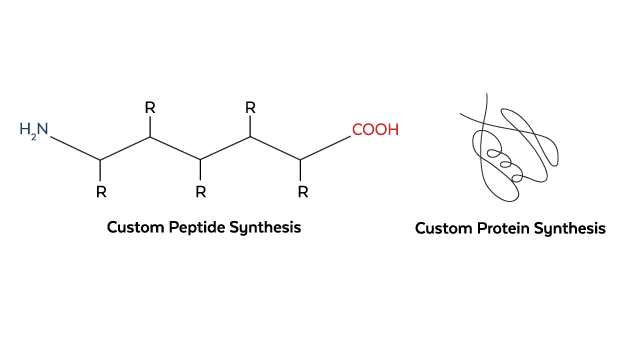 Phase 1: Antigen Selection
We can use a range of macromolecules as antigens, including:
Protein, recombinant or purified
Synthetic peptide
Modified peptide
Haptens
Whole cell lysate
Nucleic acid and oligos
Lipids
Carbohydrate complexes
Phase 2: Monoclonal Antibody Development
Once the antigen has been produced, we move into monoclonal antibody development. This phase includes a 7-step process which typically takes 15–21 weeks to complete.
Step
Description
Timeframe
1
Immunization
7–9 weeks
2
Screening
3
Evaluation
4
Fusion
4–6 weeks
5
Expansion & Screening
6
Subcloning
4–6 weeks
7
Expansion & Cyropreservation
Phase 3: Antibody Production and Purification
We offer several options for production and purification of monoclonal antibodies:
Production options:
Stationary flask cell culture
Roller bottle cell culture
Custom mouse ascites (5–200+ mice; immunodeficient mice optional)
Concentration by ultrafiltration
Purification options:
Protein A purification
Protein G purification
Protein A/G purification
Affinity purification
IgG purification
IgY purification
Low endotoxin purification
Phase 4: Cell Banking, Scale-up, and Conjugation
In addition to antigen generation and monoclonal antibody production, we can provide cell banking, manufacturing, and conjugation.
Cell banking options:
Cyropreservation of parental cell line
Research cell banking: short term storage of a set number of vials (10 or 25) which are produced, tested for viability, and stored in liquid nitrogen and monitored for 2 years
Master cell banking: longer term storage of a set number of vials (10–200) which are produced, tested for viability, and stored in liquid nitrogen and monitored for 2 years
Conjugation options:
Biotin
Horseradish peroxidase (HRP)
Alkaline peroxidase
Fluorochromes/dyes