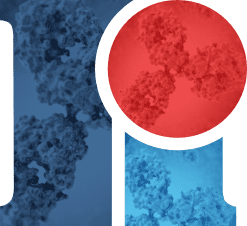 Enabling biomolecule detection,
characterization and analysis since 1962
Our high-quality antibodies, reagents, services, and expertise have fueled over two generations of scientific advances and are ready to drive the next generation of discovery and development.
Buy one polyclonal antibody, get a second polyclonal antibody 50% off using code BOGOPOLY22. Offer ends January 31, 2022
Products & Services for all your research needs
Featured Resources
Recombinant Antibodies: Advantages to the IVD & Therapeutic Markets
COVID-19 Antibodies & Supporting Reagents
HCP & Bioprocessing Reagent Development
About Rockland
We Advance Life Science to Foster a Better World
In business since 1962, Rockland has thrived by building a reputation for excellence based on our ability to deliver on challenging projects, our attention to detail, and our superior customer service.