Community Initiatives
At Rockland, it's our goal to enrich the community in which we live and work. We volunteer our expertise, resources, and time to improve our neighbors and partnerships. We have a variety of programs that serve the life science community, as well as the greater Philadelphia area.
Examples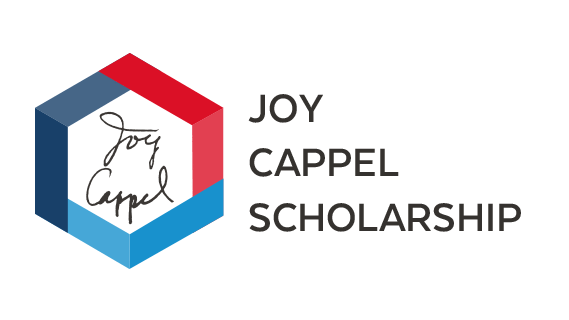 Joy Cappel Scholarship
Our support also reaches beyond our Pennsylvania location. Each year, the Joy Cappel Scholarship will award two life sciences students with $2,500 each. The scholarship is intended to foster a new generation of researchers and help support these young investigators in their scientific training.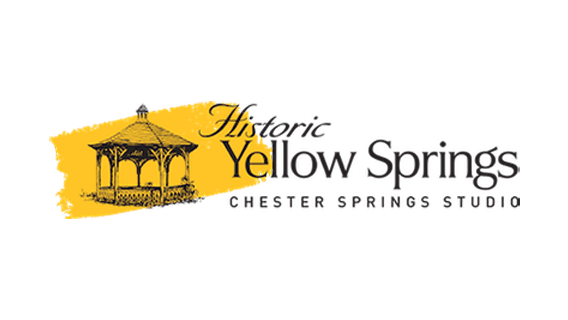 Yellow Springs Art Show
We are pleased to sponsor the Yellow Springs Art Show to support this wonderful Chester County tradition that brings together original artwork from some of the best local artists. Proceeds from sales support the preservation of historic buildings in Yellow Springs and the promotion of educational programs and community events.
STEAM Mural Initiative
Leading up to the 2019 BIO International Convention, Mural Arts Philadelphia and leaders from Philadelphia's biotechnology and business sectors will launch a three-year public art and education initiative that will tap into the power of adding art to STEM education (STEAM). Photo by Steve Weinik.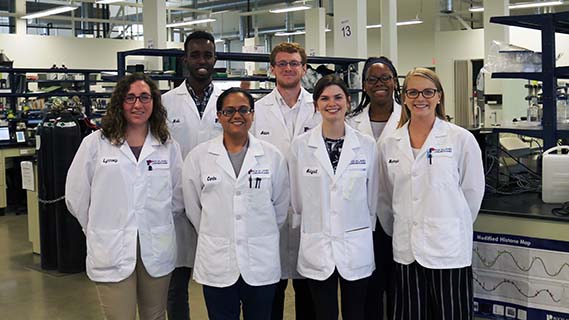 Rockland Internship Program
Students from colleges all over Pennsylvania are considered for Rockland's internship program. Students work alongside our scientists in Rockland's lab right outside of Philadelphia. Valuable knowledge and hands-on experience is available to the students who participate in our program.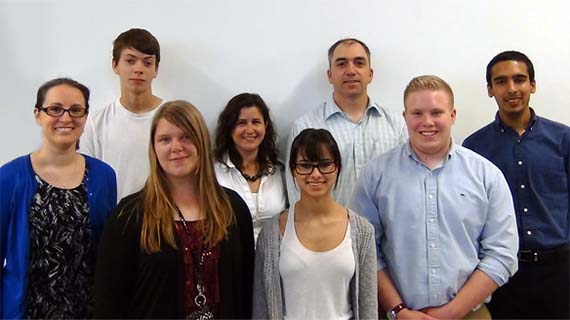 Hands-On High School Program
Our high school program welcomes students from local high schools to participate in a day of hands-on learning. Our scientists take time to explain everything from cell culture to SDS-PAGE. The students have an opportunity to examine under microscopes, work with stain gels, and extract cells.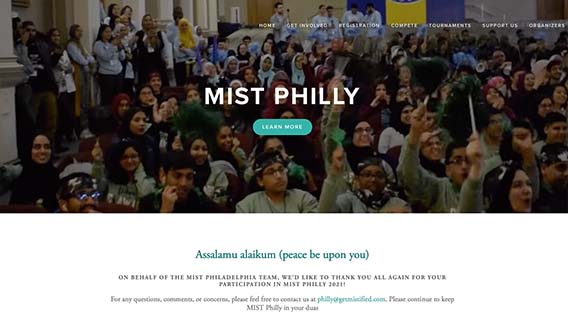 MIST High School Science Program
MIST is an annual regional and national tournament that brings high schools students from the Greater Philadelphia area together to develop leadership, promote communication, and inspire creativity. In the past, Rockland scientists, Dr. Abarca and Dr. Moncada have served as judges in the science competition.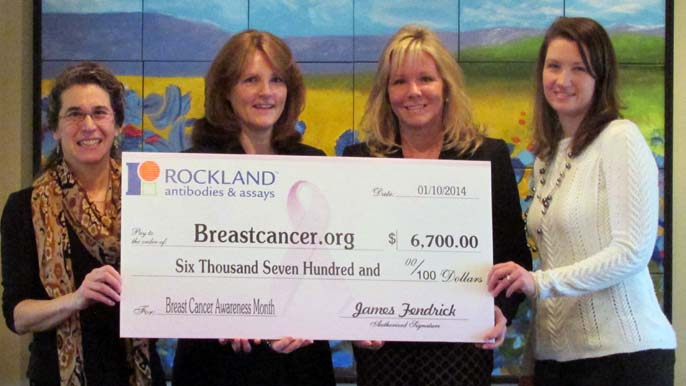 Breast Cancer Awareness
Rockland donated $6,700 to Breastcancer.org, based on the sales of "pink products" in 2014. In an effort to support Breast Cancer Awareness Month, 100% of proceeds from pink-colored products went to Breastcancer.org.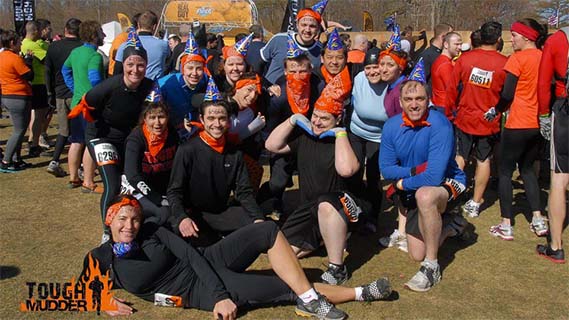 Rockland Tough Mudder
Rockland staff have come together for a number of Tough Mudder competitions. By participating as a team, employees have supported the Wounded Warrior Project for the past 4 years. The staff has more plans to participate in future community events.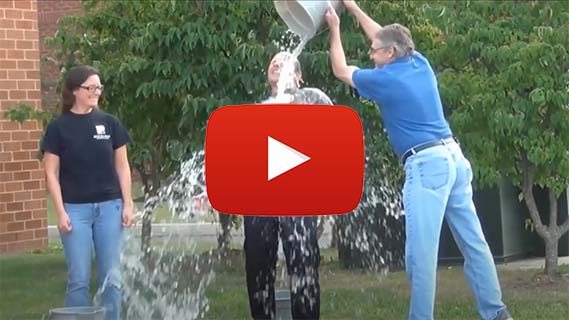 Rockland ALS #IceBucketChallenge
Rockland Immunochemicals was nominated to take the #IceBucketChallenge by Ashley Fendrick! Many of our employees participated, but Rockland will still donate $1000 to ALS and match its employee's donations. Help create a world without ALS!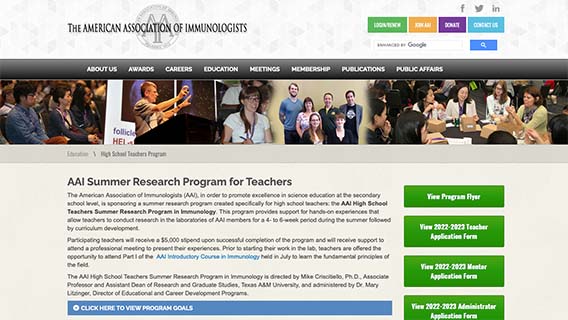 AAI High School Teachers Summer Research Program
Rockland is a proud sponsor The American Association of Immunologists' Summer Research Program for Teachers. The goal of the program is to give science teachers the opportunity to participate in an actual research experience in immunology, and to allow them to bring the excitement of research to their classrooms.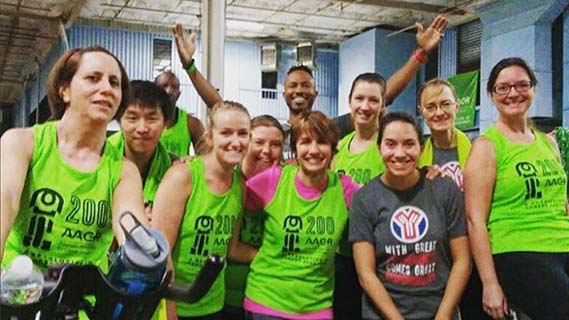 Rockland AACR Spintensity 200
Rockland staff participated in the American Association for Cancer Research (AACR) Spintensity 200 fundraiser in Philadelphia. Spintensity 200 brought together hundreds of passionate cyclists to raise funding and awareness for cancer research. Over $100,000 was donated to support cancer research and treatment.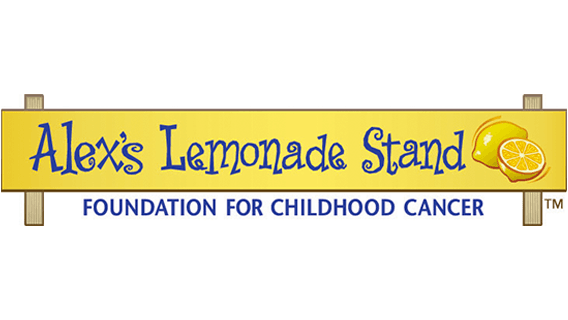 Rockland Partners with Alex's Lemonade Stand
In a continuing effort in the fight against childhood cancer, Rockland partnered with Alex's Lemonade Stand Foundation (ALSF) to support early career childhood cancer researchers. Rockland is donating over $150,000 in reagents for the projects of ALSF Young Investigator and 'A' Award grantees with active grants.
Join Our Team
If you have the right combination of technical know-how and interpersonal communication skills needed to work with scientists around the world, consider a career at Rockland.
View Careers