Collaborators
Collaboration is the key to success in any type of research. It allows colleagues to exchange ideas, shift paradigms, and break barriers that operating autonomously would never breach. At Rockland, that's why we actively pursue partnerships with leading universities, independent research laboratories, and medical organizations.
Our work with the scientific community is as broad as it is deep, utilizing our vast resources to collaborate on research needs worldwide. We work with top researchers to develop antibody reagents not currently in existence, striving to achieve far reaching scientific results through research-focused products.
Ultimately, our scientists and researchers share the same goal – high-quality reagents that are properly validated for accuracy. Rockland partners with researchers in highly reputable organizations around the world to realize groundbreaking innovation in a variety of scientific genres.
Current Collaborators
Cytiva Life Sciences
In collaboration with Cytiva Life Sciences (formally, GE Heathcare Life Sciences), Rockland has developed and extensively validated products to provide industry professionals a complete solution that supports Host Cell Protein (HCP) risk mitigation.
Jefferson Institute for Bioprocessing
Rockland is proud to partner with the Jefferson Institute for Bioprocessing (JIB), to provide complete and scalable bioprocessing solutions to both large and emerging biopharmaceutical companies.
Gene Editing Institute
In partnership with the world-renowned Gene Editing Institute team at ChristianaCare, Rockland has developed revolutionary CRISPR in a Box™ Educational Kits to introduce students across the world to invaluable genomic engineering techniques in efforts to train the next generation of scientists.

SicklED
We are pleased to support Lehigh University's SickleID project in developing low-cost sickle cell screening devices for low- to middle-income countries.
Rockland's hemoglobin antibodies
are critical components for SickleID lateral flow assays.
Diagnostic Biosystems
Rockland has partnered with Diagnostic Biosystems (DBS) to offer novel immunohistochemistry antibodies, supporting reagents, and cutting-edge equipment to diagnostic and IHC researchers for the advancement of research in anatomic pathology and histology areas of research.
Abzyme Therapeutics
As part of Rockland's family of companies, we've joined with Abzyme Therapeutics to offer their patent-pending approach for the rapid optimization of pH-dependent antibodies for safer and more effective cancer biologics.
The Wistar Institute
Rockland has partnered with The Wistar Research Institute, to produce, validate and distribute a diverse panel of patient-derived, low-passage melanoma cell lines from freshly excised metastases. These preclinical tumor cell line models can facilitate cancer research be by identifying critical target genes and pathways enacted by genomic alterations and enabling more accurate predictions of effectiveness for novel cancer therapeutics.

National Cancer Institute
Rockland partners with National Cancer Institute's Center for Cancer Research, and the team has released over 100 antibodies involved in signal transduction and cancer research so far.

LIMR
Rockland collaborates with LIMR to provide monoclonal and polyclonal antibodies, which bind biomarkers crucial for cell signaling, immune system regulation, inflammatory responses, cellular metabolism, and cancer progression.
Wheaton
Rockland has collaborated with Wheaton on the development of the CELLine Bioreactor Flask, which can help labs cut costs while providing high quality results in a number of analyses, including Western Blot, ELISA and immunohistochemistry assays.
Bio-Rad
Rockland Immunochemicals has collaborated with Bio-Rad to develop an enhanced multiplex fluorescent western blotting protocol. The assays produce high resolution immunoblots on PVDF membrane, providing increased visibility and profiling of low abundance proteins.
Leica Microsystems
Rockland has collaborated with Leica Microsystems to jointly analyze the sub-cellular localization of Akt using high-resolution STED microscopy.
Emory University
Rockland Immunochemicals and Emory University have collaborated to develop novel antibodies and antibody based tools for Cancer, Cell Signaling and Chromatin research.
Lonza
Rockland Immunochemicals teamed up with Lonza, a global leader in life science products and services, to improve your western blot results. Lonza PAGEr™ Gels combined with Rockland's extensive range of antibodies and antibody-based tools ensure consistent results with continual compatibility for western blot assays.
St. Jude Children´s Research Hospital
The partnership with St. Jude Children's Research Hospital was the first of Rockland's collaborations and was integral to our development of antibodies involved in signal transduction and cancer research. The partnership combined basic and translational research, working with life science researchers to develop enhanced bioreagents, e.g. our
ATM phospho S1981 antibody
, to ease biomedical research.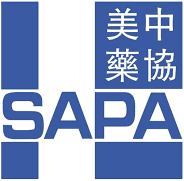 SAPA-GP
Rockland is a proud member and supporter of the Sino-American Pharmaceutical Professionals Association - Greater Philadelphia (SAPA-GP), one of the most active and reputable organizations that fosters the development of it's members and the general public with high-quality scientific programs and facilitates the advancement of pharmaceutical science and technology between the US and China.

Syngene
Syngene is a supplier of gel documentation (gel doc) systems for rapid and accurate imaging and analysis of 1D gels, 2D gels, fluorescent, and chemiluminescent blots. Rockland has developed DyLight™ Multiplex Fluorescent Western Blotting Kits for use with Syngene's G:BOX Gel Imaging System or equivalent.
Precision Biosystems
Precision Biosystem's BlotCycler combined with Rockland's extensive range of DyLight fluorochrome conjugated secondary antibodies offer a time-saving alternative and an improved quality of results.
Pall Life Sciences
Pall Life Sciences, a global leader in life science products and services, has teamed up with Rockland Immunochemicals to demonstrate the impact of high quality products in Western blotting.
We Want to Work With You!
Our scientists are not only interested in providing quality products, but in deriving scientific discovery on the cutting edge of their fields. Rockland works on many high-profile research projects and we continue to seek and receive government research grants in cancer and immunological research.
Contact Us