Antibody Conjugation
With decades of experience providing protein and antibody conjugation services, as well as producing ready-to-use conjugated proteins and antibodies, we advance a wide range of projects for the research, pharmaceutical, diagnostics, and biotech communities. Whether you need milligrams or grams of conjugated antibody, Rockland is ready to deliver.
Our Antibody Conjugation Capabilities
Our antibody conjugation services team can create the ideal reagent for your immunofluorescence assay by conjugating your antibody or any of our ready-to-use antibodies to a wide range of classic fluorescent markers and next generation fluorochrome dyes that are designed for multiplex detection.
Peroxidase (HRP)
Biotin
Alkaline Phosphatase (ALP)
Glucose Oxidase (GO)
β-Galactosidase
Phycoerythrins
Fluorescent dyes: ATTO Dye, Fluorescein, DyLight™, Rhodamine, Texas Red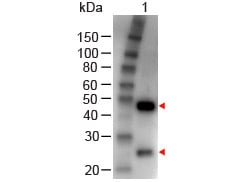 Peroxidase Conjugation
We typically perform custom HRP conjugation on up to 20 mg of affinity-, Protein A-, or Protein G purified antibody. The peroxidase is conjugated to antibody through an added -CHO group, and typically yields a ratio of 2:1..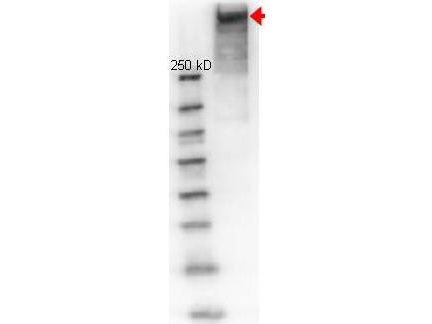 Rhodamine Conjugation
Supply up to 20 mg of antibody and we will conjugate to TRITC through amine groups and purify resulting in a F/P ratio of 1 to 5.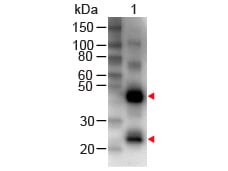 Biotin Conjugation
Conducted on up to 20 mg of antibody, we use a long arm spacer biotin derivative to conjugate biotin to your antibody, with a target purification of 10-15:1.