The Utility of Antibodies when Investigating SARS-CoV-2 and Variants of Concern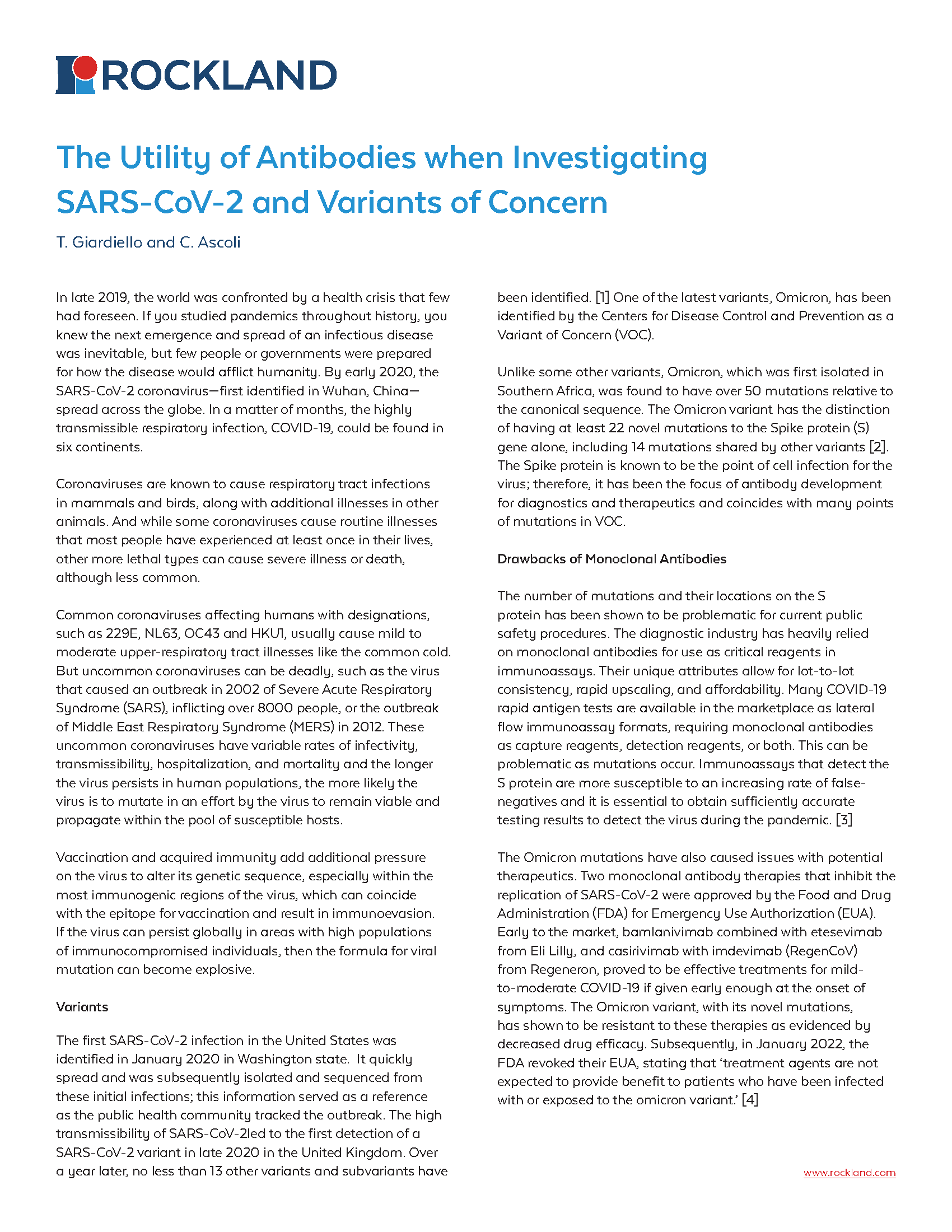 Independent studies have shown the ability of Rockland's polyclonal antibodies to detect both the canonical SARS-CoV-2 and the Omicron variant. Rockland has produced many antibodies to facilitate COVID-19 research and diagnostics, including both monoclonal and polyclonal antibodies to Spike and Nucleocapsid viral proteins of SARS-CoV-2.
This white paper discusses the drawbacks of monoclonal antibodies and the benefits of polyclonal antibodies in infectious disease detection. Plus, we show the detection of the Omicron variant by immunofluorescence microscopy within infected A549 cells using Rockland's polyclonal anti-Nucleocapsid antibody.