Putative prostate cancer (PCa) biomarker NAG detection is possible with H6D polymorphism monoclonal and polyclonal antibodies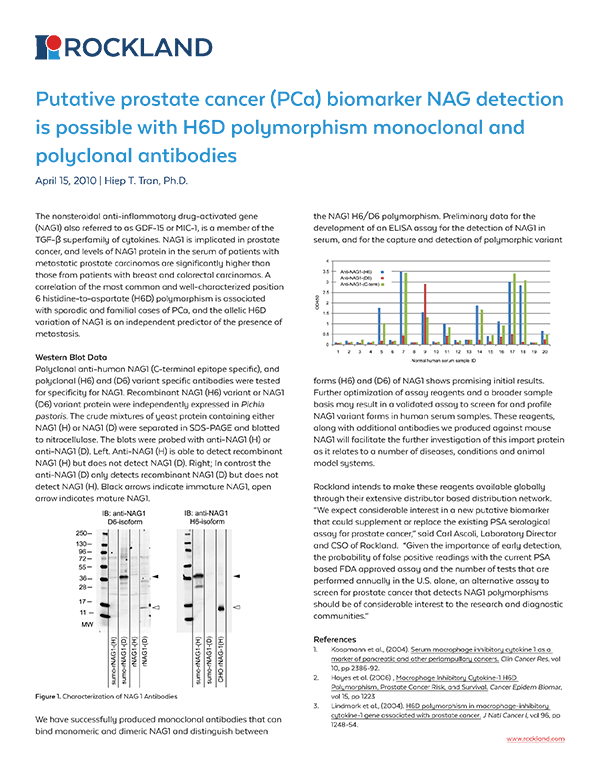 The nonsteroidal anti-inflammatory drug-activated gene (NAG1) also referred to as GDF-15 or MIC-1, is a member of the TGF-β superfamily of cytokines. NAG1 is implicated in prostate cancer, and levels of NAG1 protein in the serum of patients with metastatic prostate carcinomas are significantly higher than those from patients with breast and colorectal carcinomas. A correlation of the most common and well-characterized position 6 histidine-to-aspartate (H6D) polymorphism is associated with sporadic and familial cases of PCa, and the allelic H6D variation of NAG1 is an independent predictor of the presence of metastasis.

Download to read more.