ModDetect Antibody Panels
The first of its kind, Rockland's ModDetect™ Anti-PS Monoclonal is a specialty antibody panel technology developed to detect phosphorothioate (PS) modifications independent of the sequence or location of the modification. This makes the Anti-PS panel useful for oligonucleotide therapeutic development, mRNA vaccine development, or research of genetic diseases or gene expression.
Advantages of the ModDetect™ Anti-PS Antibody
Rockland has a demonstrated history of successful generation of antibodies as analytical tools against different types of nucleic acid targets including modified backbones and nucleosides by way of fully customized, fit-for-purpose, anti-oligonucleotide antibodies. We have developed a panel of validated specialty reagents directed against phosphorothioate (with more to come) that can be used immediately, saving significant time compared to traditional programs that may take up to 12 months. And because these antibodies are fully designed, developed, optimized, and validated in-house, we can ensure supply chain security and respect of client confidentiality and intellectual property.
Uniquely Specific
Detect any PS modification independent of the sequence or location
Time Saving
Save time in your discovery and pre-clinical processes
Reproducible
In-house, US-based manufacturing ensures reproducible results
ModDetect™ Panels as Analytical Tools
ADME (Absorption, Distribution, Metabolism, Excretion)​
Pre-Clinical / Non-Clinical
Types of Assays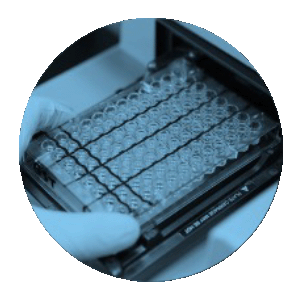 ELISA/ADA &
Immunogenicity Studies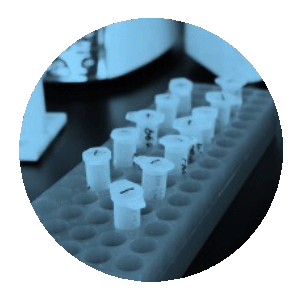 IP/Protein Binding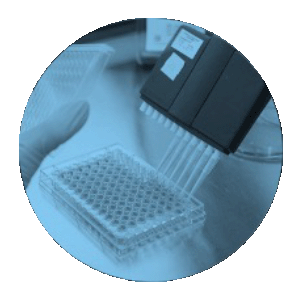 In Vitro Cell Culture/
Potency Studies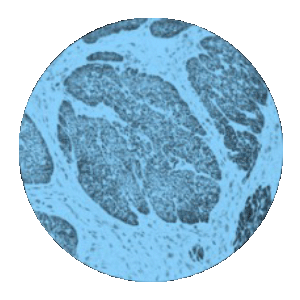 IHC/Biodistribution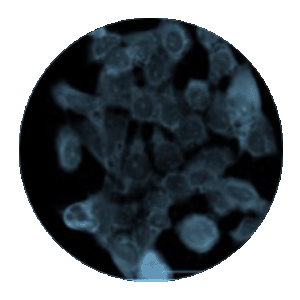 IF/Intracellular
Localization
Figure 1. ELISA demonstrating the specificity of the immune response from one rabbit. Immulon HBX ELISA plates were coated with 100 ng/well of BSA conjugated 3' or 5' oligonucleotides with identical sequences. Anti-sera was diluted 1:100 then 3-fold serially diluted. Antibodies showed a preference to phosphorothioate backbone-modified oligonucleotides (Assay #2) over phosphodiester backbone (PO) oligonucleotides (Assay #1) independent of orientation.
Available Anti-Phosphorothioate (PS) (Mouse) Monoclonal Antibodies
| | |
| --- | --- |
| Clone ID | Isotype |
| PS01 | IgG1 Kappa |
| PS02 | IgG2a Kappa |
| PS03 | IgG2a Kappa |
| PS04 | IgG2a Kappa |
| PS05 | IgG2a Kappa |
| PS06 | IgG1 Kappa |
| PS07 | IgG1 Kappa |
| PS08 | IgG2a Kappa |
| PS09 | IgG2a Kappa |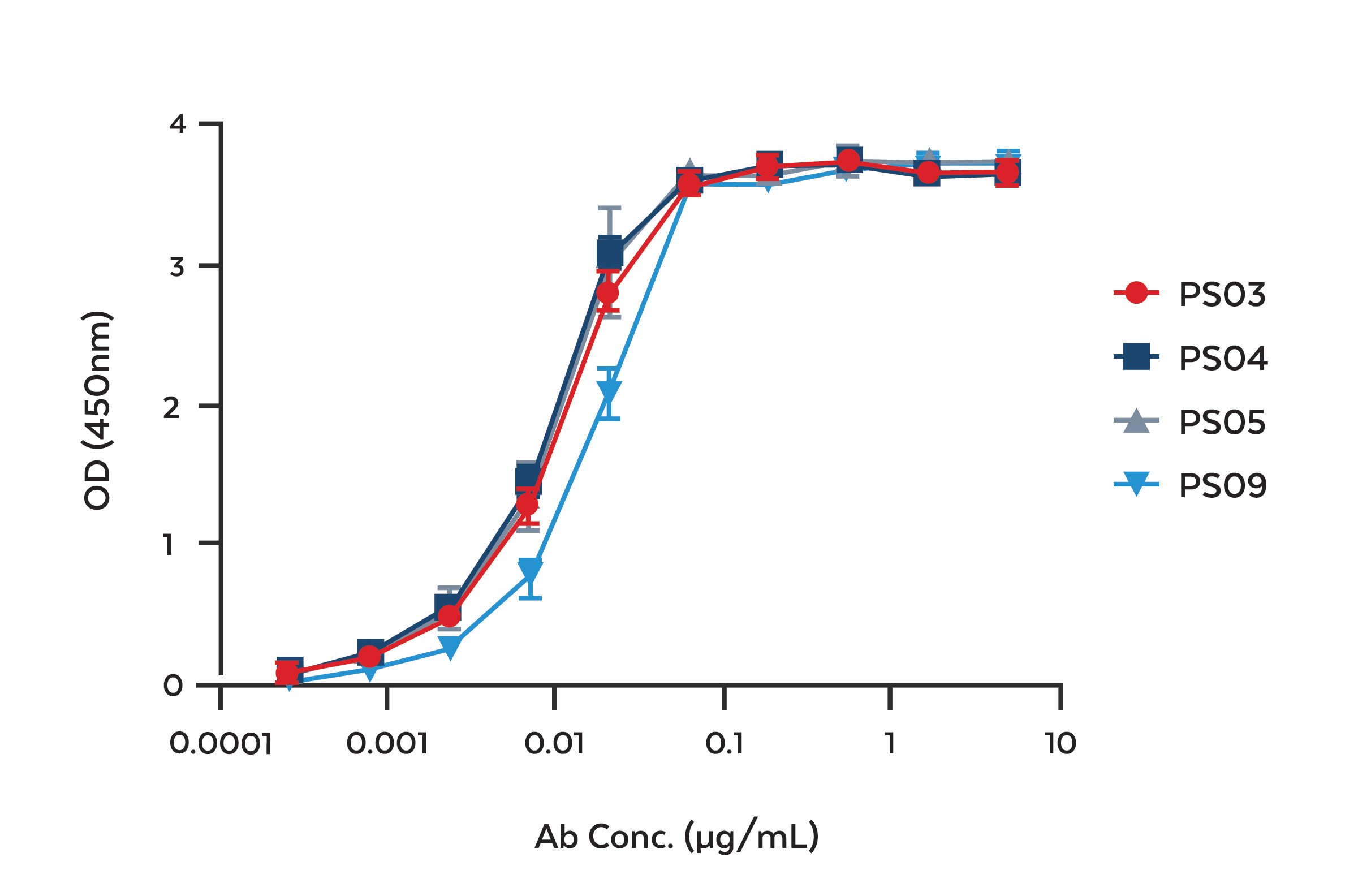 Figure 2. ELISA Results of Anti-PS-Oligo Antibodies. Streptavidin-coated plates were coated in duplicate with 5 pmol/well of 5'Biotin-MOE-PS Gapmer. The starting dilution of antibody was 5 μg/mL and the X-axis represents the Log10 of a 3-fold dilution. This titration is a 4-parameter curve fit where the IC50 is defined as the titer of the antibody. PS03 IC50: 11 ng/mL (Black circle), PS04 IC50: 9 ng/mL (red square), PS05 IC50: 10 ng/mL (Green triangle), PS09 IC50: 18 ng/mL (Blue triangle). Assay performed using Rabbit Anti-Mouse IgG HRP conjugated at 1:8,000 and TMB substrate.
Try our Early Access Program
The Early Access Program is available to grant immediate access to our ModDetect™ reagents as they are validated and released for use, potentially saving critical time compared with de novo development. If you are interested in participating, use the link below to request more information.
Note: Use licenses, both single and enterprise, are offered once these specialty reagents have been confirmed suitable for use for a specific drug substance and assay.
Request Early Access