Amersham™ CHO HCP Kits
In collaboration with Cytiva Life Sciences (formally, GE Heathcare Life Sciences), Rockland has developed and extensively validated products to provide industry professionals a complete solution that supports Host Cell Protein (HCP) risk mitigation. From process development to batch release, these products support Cytiva's imaging systems and softwares, adding more robust tools for ELISAs, 2D electrophoresis, image acquisition, and image analysis.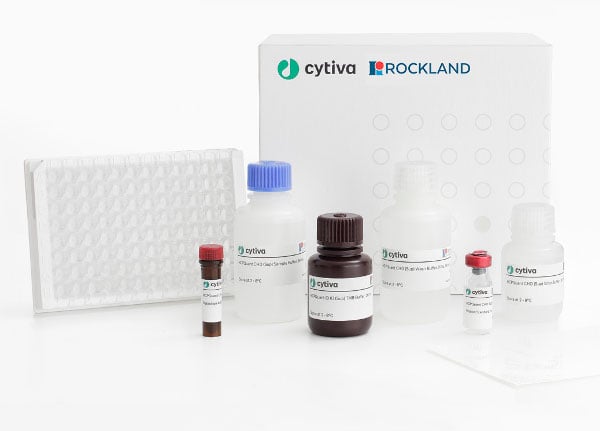 HCPQuant CHO HCP ELISA Kits
The Amersham HCPQuant CHO HCP ELISA Kits meets industry standards for specificity and sensitivity. These kits are specifically designed for standard-to-high throughput applications and can be easily adapted for automation. The included antibodies have been specifically designed to detect HCP contaminants and to measure analytes from crude cellular harvests, cell culture lysates, and process intermediates.
Purified antibodies were generated against a CHO-K1, grown in chemically defined media. These antibodies react strongly with CHO-K1, showing the highest sensitivity for cells harvested at 60–85% viability. Detection and HCP quantification of high-viability cell culture fluid (CCF)-derived samples will vary.
✓
Maximum Sensitivity
For strong host cell protein coverage and minimized risk of undetected contaminants
✓
Wide Dynamic Range
For excellent dilution linearity and increased confidence during the entire purification process
✓
Low Inter- & Intra-plate Variation
For consistent, reproducible data
Available Amersham™ HCPQuant CHO HCP ELISA Products
| | |
| --- | --- |
| Product | Details |
| CHO HCP ELISA Kit (Cell Lysate) | Learn more |
| CHO HCP ELISA Kit (Supernatant) | Learn more |
| Anti-CHO HCP Detection Antibody (Supernatant) | Learn more |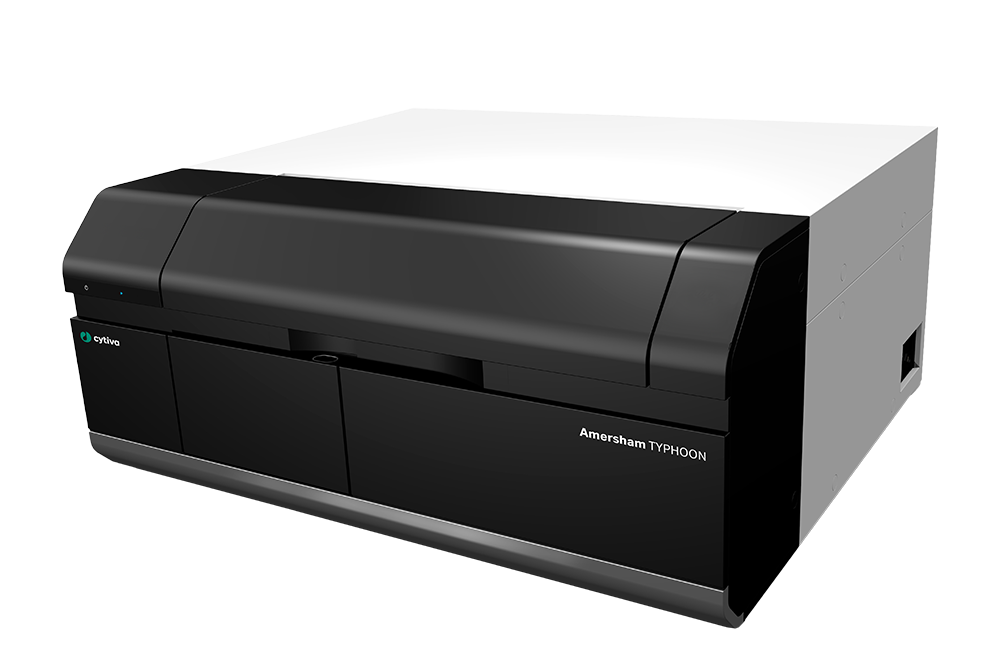 Amersham Typhoon Biomolecular Imager

Using Rockland's primary and secondary antibodies and buffers in conjunction with the Amersham Typhoon imaging systems, you can expect simultaneous detection and quantification of specific proteins, which eliminates the need to strip and re-probe, while also reducing workflow time, increasing sensitivity, and allowing for precise quantitative analysis.
Amersham™ Typhoon™ Biomolecular Imager has pioneered a new generation of laser scanners, providing exceptional data quality through extremely sensitive detection, high image resolution, and broad linear dynamic range.
Features:
Versatility — Extensive range of applications support gels, a tissue sections, multiwellplates, or even membranes for genomic and proteomic applications
Accurate quantification — Gold standard for quantification due to the wide dynamic range with greater than fives order of magnitude
High resolution image — Ability to visualize fine details in tissues sample with a 10 µm resolution
Flexible — Modular design allows for customizable options to fit each users' needs.