Rockland Internship Program
Rockland Immunochemicals, Inc. offers an internship program for exceptional university students pursuing a career in biotechnology and related fields. Rockland seeks to encourage exemplary scientists early on and to provide opportunities in an industrial laboratory environment, engaging interns in hands-on, project-based training.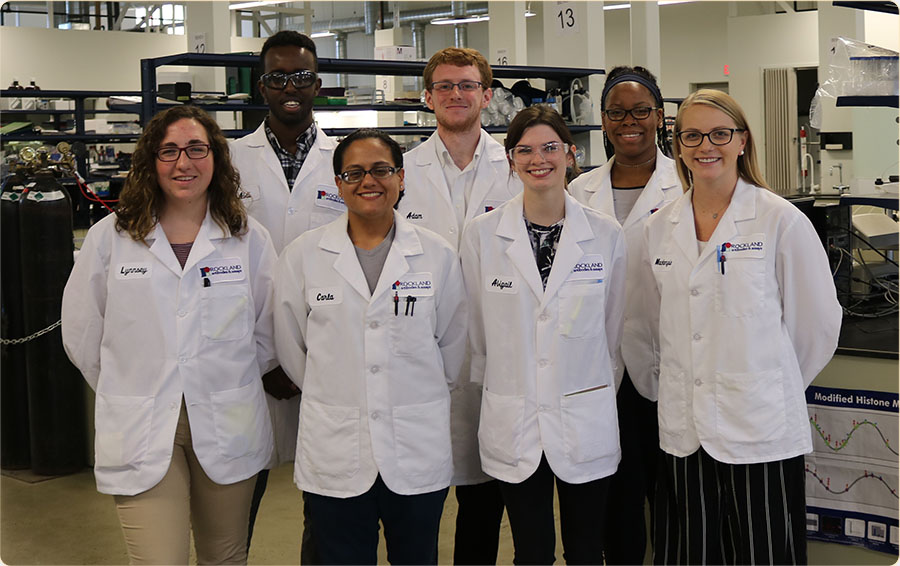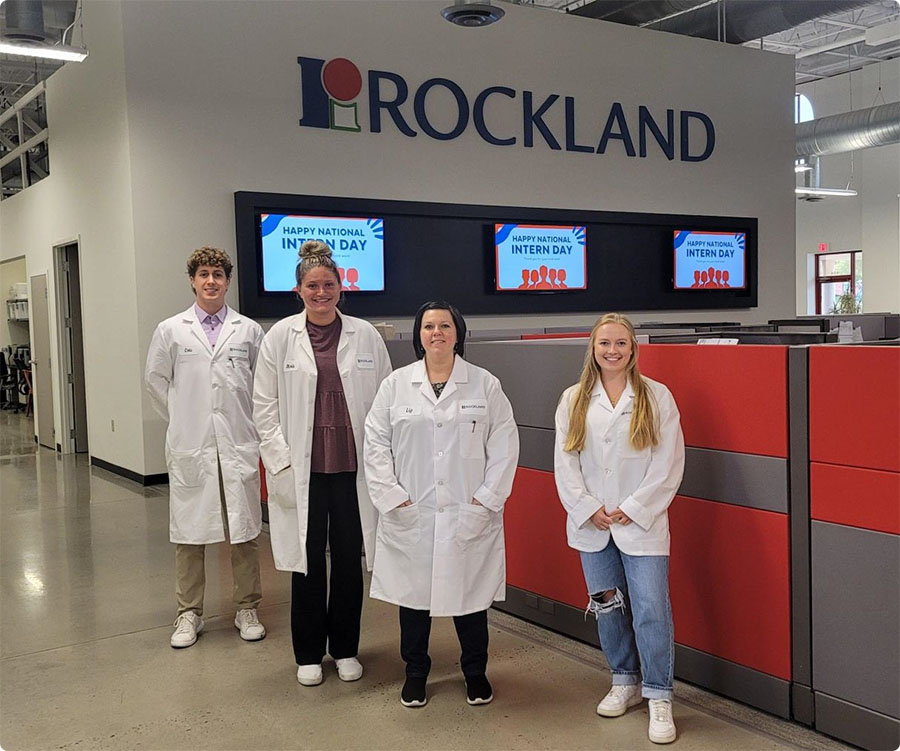 About Rockland Internships
The interns are assigned by the internship coordinator to a mentor and a specific department, based on the applicants' skills and knowledge. All interns will learn project and time management and will work with a team. The individual may assist in product manufacturing, development and implementation of biological manufacturing processes, scale-up procedures, and testing methods relevant to the production of monoclonal antibodies and other biologics.
Application Guidelines and Requirements
Our standard summer internship program starts the fourth week in May or the second week in June. Hours are 8:00 AM – 4:30 PM, Monday – Thursday for eight consecutive weeks. If interested send a CV and cover letter to internships@rockland.com to be considered for a summer position.
Applicants at the time of the internship must be enrolled in an active degree program related to Biological Sciences, Biotechnology, Biochemical Engineering, Biochemistry, Chemistry, Molecular Biology, or Microbiology.
Applicants must be able to commit to full-time work at Rockland at a minimum of 60 hours over the course of eight consecutive weeks.
Applicants that have completed two or more years of a degree program are preferred.
Rolling applications are reviewed for fall and spring semesters for academic credit.
Universities and local area high schools that are interested in establishing an on-going partnership with Rockland can contact internships@rockland.com.
Hear from our interns
"Being a part of the internship program at Rockland has been an amazing opportunity. I've had the chance to gain real-world experience. Students don't always get many opportunities to do lab work in a school setting. From the first week I started, I was in a lab coat, gloves on, and getting right into performing actual experiments, with the assistance of knowledgeable and skilled teammates. My team treated me with the greatest respect and made me feel like a professional scientist from day one."


Liz Kraft
Summer '22 Intern
Hear from our interns
"Even though the internship was only 10 weeks long, I feel that I was able to gain a lot of hands-on experience. Everyone here wants you to be successful so they are always willing to help and answer any questions you might have. Not only was this a great learning experience, but it was a wonderful adventure. The work environment is amazing and enables anyone to thrive. Rockland Immunochemicals is a great place to be an intern because they make sure you get the most out of your experience."


Olivia Parry
Summer '22 Intern
Hear from our interns
"Rockland was a wonderful experience, and the work environment is super friendly and everyone is willing to help you learn! I really enjoyed all the lab work that I performed during my time here and I learned how to use some new lab technology. It was also great to learn about the antibodies that they make and about all the different departments here!"


Cole Eggleston
Summer '22 Intern
Hear from our interns
"My internship at Rockland provided me with great hands-on experience in the lab. I had the opportunity to work alongside experienced scientists who helped me learn a lot in just the few months that I was here. They were always kind and eager to teach me new information and skills, providing me with the ability to work on my own projects by the end of my internship. This has been a very valuable experience that will certainly aid me as I return to college and further my career."


Alexis Zook
Summer '22 Intern